Who We Are | Active Scholarships | Contact Information
Who We Are
Scholarship Foundation of Indian River County is truly a grassroots effort. Dan Richardson and members of the Vero Beach Rotary Club gave birth to the concept of a locally-funded scholarship organization in 1964. Seeing a need for a dedicated effort, they partnered with Dollars for Scholars, a fledgling foundation headquartered in New England affiliated with Scholarship America. The national organization offered a guiding umbrella, but let local leaders set their own direction and keep the dollars they raised to benefit their own local scholars.

Through hard work, dedication and, most importantly, a very generous community, our organization grew into one of the largest Dollars for Scholars' chapters in the country, supporting over 150 students each year.

In 2013, Scholarship America imposed new centralized systems and process requirements for all Dollars for Scholars' chapters that we felt would take away from our resources and core mission of supporting local students with local dollars. We disaffiliated from the national organization and changed our name to Scholarship Foundation of Indian River County.

Though our name changed, everything else remains the same. We have the same mission, same program, same board of directors and same dedicated volunteers that has helped us be successful. Over the past 58 years, we have awarded $14.8 million in need-based scholarships to 3,102 Indian River County students. Dan Richardson's family still actively supports Scholarship Foundation, and like all the family, we remain proud of its accomplishments, the lives it has changed and the futures it will continue to shape.
"My hope is that this is the start of something bigger happening in our community." - Dan Richardson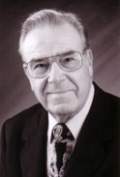 Founder Dan Richardson was right. The tiny foundation he started has blossomed into an organization relied on by hundreds of families each year to help fund their scholar's education. In 1965 the new organization awarded $11,360 to 20 students. That seed grew into what we are today, thanks to a generous community that knows the power of education. We hope new donors will join us and help a local young person realize their dreams of going to college.
Our Mission
It is the mission of Scholarship Foundation of Indian River County to offer hope, encouragement, and scholarship opportunities to Indian River County students with financial need who demonstrate the desire and academic ability to succeed in pursuing a post-secondary education.
Our Scholarships
Scholarship Foundation of Indian River County awards two, three and four-year renewable scholarships to students who are residents of Indian River County, meet academic requirements, demonstrate college readiness and financial need and complete applications by our deadlines. Since our funds are limited, we select the strongest applicants to receive awards. Scholarships range from $2,000 to $30,000. They are intended to help students close the gap between the cost of college and the funds available through other sources of financial aid and their family resources. Click for information on applying for a Scholarship Foundation award or supporting Scholarship Foundation.
BOARD OF DIRECTORS
Directors Emeriti
Dan K. Richardson, Founder*
John J. Avril, 1965-2005*
Samuel A. Block, 1973-2020
Carol Fischman, 1984-2020
Darby Gibbons, 1998-2009*
Nancy Luther, 1990-2020
Ann Marie McCrystal, 1980-2020
Peggy McReynolds, 1965-2011*
Karen VanDeVoorde, 1998-2014*
Tomas Rene Perez, 1965-2020
*Deceased
OFFICERS
President
Jonathan Sternberg, 2006
Vice President
Scott Schwartz, 2019
Secretary
Ann Bixel Wald, 2019
Treasurer
Elizabeth Sorensen, 2016
Past President
Susan Chenault, 2011
Directors
Joan Cook, 2011
Mary R. Johnston, 1994
Gaye Ludwig, 2002
Tyler Puttick, 2016
Jonathan Schwiering, 2012
Bobby Sexton, 2011