News and Event Highlights | Scholarship News | Golf Classic | Football Classic | Applicant News | Photo Gallery
Class of 2020 Awards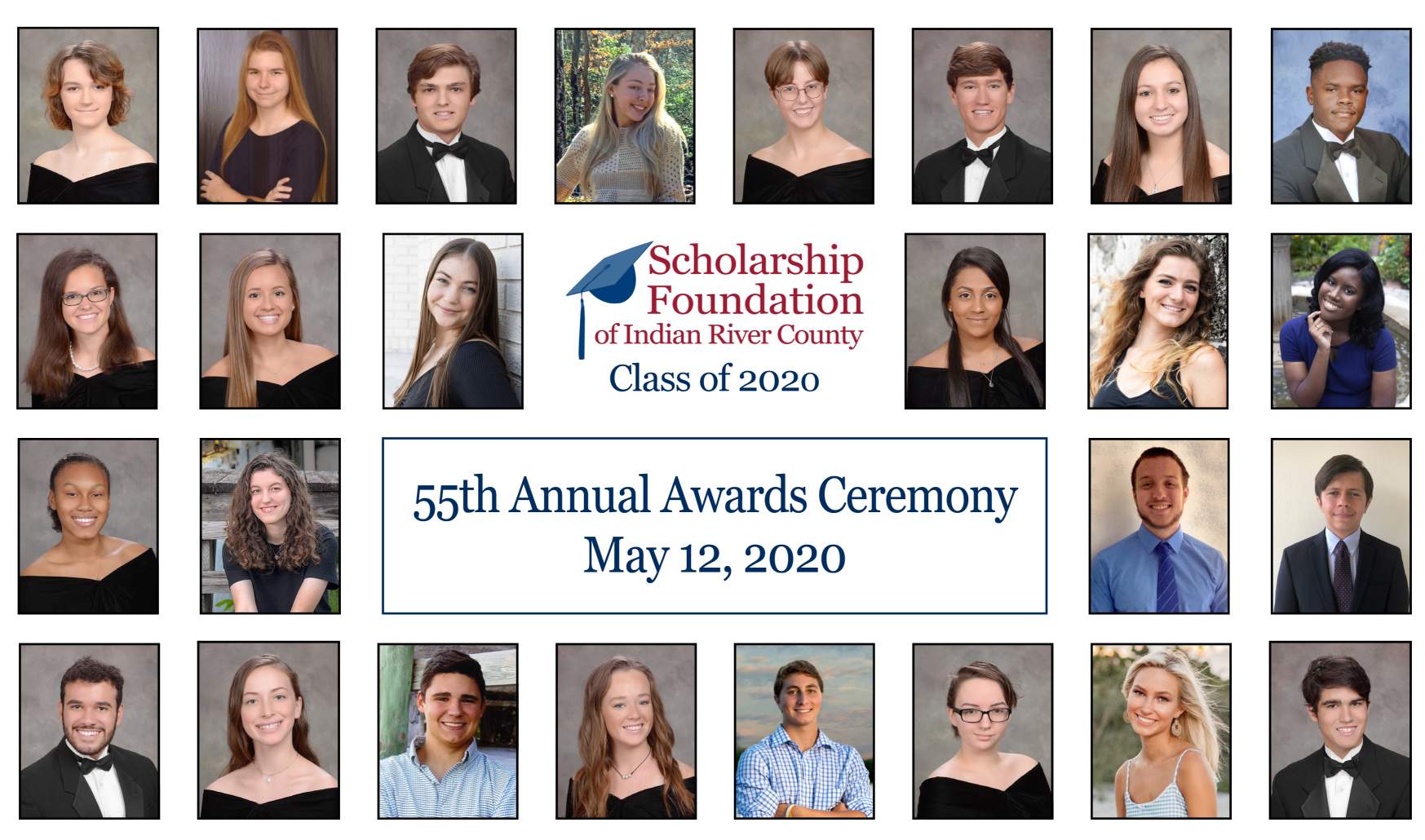 Memorial Scholarshps
John Avril Memorial Scholarship: Dylan Dean
Indian River Blood Bank Scholarship in Memory of Marian L. Block: Jade Blatter, Julia Lamothe
Thomas W. Chornoby Memorial Scholarship: Tamika Lazarre
Lisa Eckerd Colbourn Memorial: Holden Campbell, Caitlyn Sturtsman
Darrell Fennell Memorial Scholarship: Maria Ramos
Morris A. "Darby" Gibbons Memorial Scholarship: Aleksandra Taylor
William L. Marine Memorial Scholarship: Dylan Graham
Tyrone McGriff Memorial Scholarship: Isis Le-Tolbert
Margaret McReynolds Memorial Scholarship: Mitchell Senko
Richard C. Moore Memorial Scholarship: Rachel Harvey
Robert and Shirley Nugent Memorial: Rachel Harvey
Danforth Kidd and Marjorie Hopwood Richardson Memorial Scholarship: Isis Le-Tolbert
Scholarship Foundation Legacy Endowment Fund Awards: Jade Blatter, Hannah Flood, Julia Lamothe, Clara Martin, Nicholas North, Griffin Wagner
Marjory S. Seinsoth Memorial: Sydney Crocker, William Sternberg, Caitlyn Sturtsman, Aleksandra Taylor
Andrzej Humberto Steyer Memorial Scholarship: Nicolas Montalvo
Dr. (Hon.) Stanley Steyer and Diana Mary Steyer Award: Tamika Lazarre
Karen VanDeVoorde Memorial Scholarship: William Sternberg
Archie S. Wingfield, Jr. Scholarship: Madison Smith
Honorary and Community-Sponsored Scholarships
Indian River Blood Bank Scholarship in Honor of Samuel A. Block: Nicholas North
Garden Club of Indian River County Award: Sydney Crocker
Golden Grads Community Award: Dylan Dean
Gullquist Mullin Family Foundation Golf Sponsor Scholarship Award: Juan Olaya-Pineda
The Herget Foundation Scholarship: Aaliyah Hernandez
Honeywell Cobb Family Scholarship: Mitchell Senko
Johns Island Community Service League Employee Scholarship: Aleia Carlson, Olivia Harvie
Johns Island Community Service League Employee Scholarship: Olivia Harvie
Litty Family Scholarship Award: Caitlyn Sturtsman
John R. and Ann H. MacLean Family Scholarship: Olivia Harvie
Northern Trust Scholarship: Dylan Dean
Roger Larson Oak Harbor Employees Scholarship: Juan Olaya-Pineda
Orchid Island Opportunity Scholarship: Tamika Lazarre
Orchid Island Outreach Scholarship: Maria Ramos
Jake Owen Foundation Scholarship Award: Rian Butler, Nicolas Montalvo
Quail Valley Charities Scholarship: Rachel Harvey, Maria Ramos
Realtors Association of Indian River County Scholarship: Aaliyah Hernandez, William Sternberg
Richardson Scholar Award: Hannah Flood, Clara Martin, Griffin Wagner
David M. Schuble Family Scholarship: Mitchell Senko
James and Jane Schwiering Family Scholarship: Nicolas Montalvo
Helen Sarah Steyer Award: Rian Butler
Thomas M. Steyer and Helen S. Steyer Award: Sydney Crocker
Thomas and Simonetta Steyer Award: Dakota Helgeson
VanDeVoorde Family Scholarship: Rian Butler
Wabasso Women's Club Scholarship: Isis Le-Tolbert
Wells Fargo Opportunity Scholarship: Dylan Graham
Ellery, Jacqueline, and Frank Winters Scholarship: Aleksandra Taylor, Dylan Graham
Richardson Scholars Follow Foundation's Motto: "To Learn, To Lead, To Serve"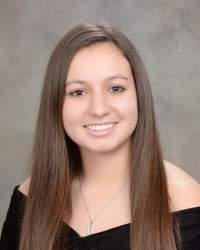 Hannah Flood, a graduate of Sebastian River High School who will major in nursing at Nova Southeastern University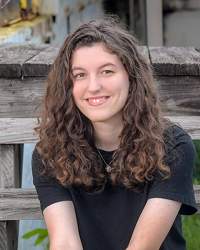 Clara Martin, a graduate of St. Edward's School who will attend Wesleyan University studying English literature, computer science and film.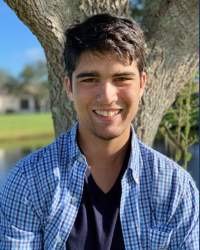 Griffin Wagner, a graduate of Vero Beach High School who will attend Georgia Institute of Technology studying computer science. .
Scholarship News Archives