Who Can Apply | How to Apply | Application News | Application FAQ
Scholarship Foundation Applications - Important Deadlines for Class of 2023 Applicants
Part One: Scholarship Foundation Online Application due January 31, 2023
Part Two: Supporting Materials by February 3, 2023 and Online Intake Interview by February 8, 2023
Must be resident of Indian River County
Must have financial need and desire and ability to succeed
Applicant News and Events
How to Jumpstart the FAFSA Process
The 2023-2024 FAFSA (Free Application for Federal Student Aid) is the form that all students applying for financial aid this year must complete. It will be available to complete online at FAFSA.gov on October 1, 2022. A copy of last year's FAFSA is available here. We encourage you to review it now and gather the information you will need to complete the FAFSA on October 1. (Note: Do not submit this paper form. It is for last year and it is fastest and easiest to submit your application online, so we never recommend students apply using a paper form.)
Don't wait to file. Here's one of many articles giving you reasons why not to wait.
We also encourage you to use the forecasting system at the FAFSA website to get an indication of your EFC (Expected Family Contribution.) This is the number the federal government and almost all colleges expect each family must contribute to their student's education each year. It defines the amount and type of aid you will be eligible to receive. Click here for for the Federal Student Aid Estimator.
Class of 2023 Application Update...Process and Deadlines
The Scholarship Foundation Application process has THREE parts. Full details are available at Who Can Apply and How to Apply.
Applicants must complete and submit Part One: Online Application by Tuesday, January 31, 2023. After submitting their Part One application, applicants must Schedule an appointment to turn in their Part Two: Supplemental Materials. They will then gather these materials to have them all in hand for their appointment.
At their appointed time, applicants will bring their Part Two required documents to the Scholarship Foundation office in person. College students who are not in town may arrange to have a parent drop off their documents for them. This step must be completed no later than Friday, February 3, 2023. Applicants should not wait until the last minute to submit their application and schedule this appointment.
When applicants turn in Part Two documents, they will be given an appointment for an Online Intake Interview with a Scholarship Foundation counselor who will go over your information. This must be completed no later than Wednesday, February 8, 2023. Since we will be talking about your current thinking on your college choices and how you are currently thinking about paying for college, you are welcome to have one or both parents join you for this intake interview.
Applicants selected as best meeting our application criteria will be scheduled by email for a financial interview in March or April, where they will turn in their Part Three documents.
Use the IRS Data Retrieval Tool When Filing Your FAFSA
The IRS Data Retrieval Tool allows students and parents to access the IRS tax return information needed to complete the Free Application for Federal Student Aid (FAFSA). Students and parents may transfer the data directly into their FAFSA.
If you are eligible to use the IRS Data Retrieval Tool, FAFSA recommends using the tool for several reasons:
It is the easiest way to provide your tax data.
It is the best way of ensuring that your FAFSA has accurate tax information.
You will not need to provide a copy of your or your parents' tax returns to your college.
If you do not use the IRS Data Retrieval Tool to provide tax information and your college requests a copy of your tax return or your parents' tax return, you may be required to obtain an official tax transcript from the IRS.
Some colleges require the use of the tool. You may originally file using estimates, but they will require you to go back and update using the tool.
Quick Links
SFIRC Applications FAQ
Bright Futures Requirements
Financial Aid FAQ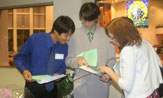 Want More Info? Need help with the FAFSA? Contact our office if you have questions or need help!
Application Calendar: Class of 2023
Aug - Sept: Register with FAFSA system. Get pins for student and parent. Use FAFSAForecaster and EFC calculators to get an early view of your EFC and eligibility for federal financial aid.
Oct 1: FAFSA and CSS Profile systems open. Complete these applications ASAP. They will use your 2021 tax returns, so there's no reason to wait.
October - March: Priority financial aid deadlines for many Florida schools. These have gotten earlier, so check with your schools.
Nov 1: Scholarship Foundation Part One application opens.
Nov 3: Registration deadline for December 3th SAT (November 22 late registration deadline)
Nov 4: Registration deadline for December 10th ACT (November 11 late registration deadline)
Dec 1: Bright Futures registration opens
January 31: Scholarship Foundation Part One: Online Application due. Only those who meet this deadline can proceed with Part Two.
February 3: Scholarship Foundation Part Two Document Drop Off Deadline
February 8: Scholarship Foundation Part Two Intake Interview appointments must be completed.
March: Scholarship Foundation Financial interviews will be scheduled by email for eligible applicants
March TBD: Scholarship Foundation financial interviews; Part Three documents must be submitted by this time
April TBD: Interviews for Richardson finalists
Early-May: Invitations to Scholarship Foundation Awards Ceremony emailed and mailed
May 16: Scholarship Foundation Awards Ceremony at Vero Beach High School Performing Arts Center (attendance required for invited recipients)