Renewal Requirements | News and Schedules
Key Dates
Fall check pick up begins August 1, 2022 between 10 am & 2 pm, Monday-Friday
Last day to pick up Fall checks is September 15, 2022
Spring check pick up starts December 27, 2022 - Office will be closed Monday, January 16, 2023 for the Martin Luther King, Jr. holiday.
Final date for Spring checks is January 13, 2023
How to Maintain Your Scholarship
To be eligible to renew your scholarship (for the years stated in your award letter) you must meet requirements for academic performance, financial need, residency, and timely submission of paperwork. In addition, we expect you to correspond with your scholarship sponsor. Our Policy regarding Scholarship Renewal and Retention and our Residency Policy outline these requirements. Be sure to take time to read and understand these policies.+)
Academic Performance. Each semester you are expected to earn at least 12 credits and maintain a 2.75 cumulative grade point average. Richardson Scholars must maintain a 3.0. Recipients who received awards in 2013 and before are grandfathered to the GPA required in their award letter. If you have any questions about what GPA applies, please contact our office. These requirements apply to work you have undertaken since receiving your award. At the end of each academic year, we will evaluate your performance, and if you fall below these standards for the academic year, your award will be placed on hold or forfeited. Please consult the full policy for details of how to place your award on hold and reinstate it should you fail to meet these requirements.
Financial Need. After each academic year, you must submit your transcript and copies of your renewal FAFSA and college financial aid letter for the upcoming academic year. If your financial aid package or family resources increase such that you have reduced unmet financial need, we may decrease your award in order to make funds available to upcoming applicants with greater need. We regret we are not able to increase awards if your financial circumstances deteriorate.
Maintain Residency in Indian River County. Recipients must be residents of Indian River County and remain so for the duration of their awards. This means students who establish residency in another state or whose parents move out of Indian River County will not be eligible to renew their award for its remaining term. Please contact us if you have any questions about how this policy applies to your personal situation. Click for our Residency Policy.
Timely Submission. When you pick up each check, you receive a letter which details all requirements and deadlines for picking up the next check or renewing your award. It is your responsibility to provide the required documents by the stated deadlines. A student who fails to meet deadlines will forfeit at least one semester of their award. Please consult the complete Renewal and Retention Policy to make sure you understand our requirements and the consequences for failing to meet them.
Write to your Sponsor. Your award letter included contact information for your scholarship sponsor. We expect you to communicate with your sponsor or sponsors at least once each semester to let him or her know how you are doing. Sponsors care about you, your progress and welcome the opportunity to hear about the challenges you might face as well as your successes. Your efforts in keeping your sponsor informed will also benefit future scholarship recipients by creating a favorable impression of our students. We appreciate your cooperation!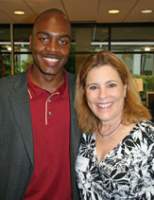 Use this change of address/news form to email us changes to your contact information or simply let us know how you are doing. We are always happy to hear from our recipients.
KEY DATES

Academic Year: 2022-2023
July 1: Fall 2022 check renewal paper due; students missing deadline will forfeit check.
August 1: Fall checks available for pick up begins
September 15: Unclaimed fall checks will be forfeited
December: Spring renewal paperwork to be submitted at or prior to check pick up
December 27: Spring 2023 check pick up begins for those whose paperwork is complete - (Office will be closed Monday, January 16, 2023 for the Martin Luther King, Jr. holiday.)
January 27: Unclaimed Spring 2023 checks will be forfeited