Who Can Apply | How to Apply | Application News | Application FAQ
Scholarship Foundation Applications - Important Deadlines
Part One: Scholarship Foundation Online Application due by February 2, 2021
Part Two: Supporting Materials by February 10, 2021 at 6PM
Must be resident of Indian River County
Must have financial need and desire and ability to succeed
Who Can Apply
Applicants apply for one of three need-based awards:
Richardson Scholar Awards: Highly competitive, 4-year awards of up to $7,500 per year (depending on recipients' unmet need). Applicants must be HS seniors with financial need who meet high academic, leadership and service standards. All Richardson applicants will be considered for all of our most prestigious awards.They will also be automatically considered for all other Scholarship Foundation awards.
Scholarship Foundation Awards: Awards renewable for 2,3, or 4 years sponsored by Scholarship Foundation of Indian River County, other community organizations and individuals. Applicants must be HS seniors with financial need who have demonstrated the ability and desire to succeed in college. Academic standards for these awards are set below those for Richardson Scholar applicants. Recipients are selected from the strongest candidates in the applicant pool.
Community College Graduate Awards: Awards renewable for 2 or 3 years for upcoming AA/AS degree recipients attending community college as well as students already pursuing a BA/BS degree who have an established track record of success in college.
Scholarship Qualification. All applicants must...
Have strong academic and extracurricular and/or work records that demonstrates readiness to succeed in college.
Have financial need and realistic plans for paying for the college they plan to attend. Our awards supplement a student' family funding, college scholarships, and loans. We grant awards only where the awards will help close a realistic gap.
Plan to be a full-time student at an accredited public or private college or university (earning at least 12 credits/semester).
Be residents of Indian River County and plan to maintain legal residency in IRC for the duration of any award received.
Be graduates of an in-county high school or one that serves county students; a graduate of IRSC residing in Indian River County; a GED recipient living in Indian River County; a home-schooled student residing in Indian River County.
File the Free Application for Federal Student Aid (FAFSA) at www.fafsa.gov. It is strongly recommended that families file the FAFSA as soon as possible after the system opens on October 1. We and the colleges you are applying to need error-free FAFSA/SARs by our deadlines, and it can take time to work through the process and issues that may arise. You will also benefit from knowing your EFC, which will help you understand the financial aid you may be qualified for.
Submit a Part One: Online Application by February 2, 2021 and the Part Two: Supplemental Materials in person at our office no later than February 10, 2021. See How to Apply for application instructions and forms.
Attend a financial interview, accompanied by a parent or guardian unless the student is confirmed as "independent" on their SAR.
Attend the Awards Ceremony on May 18, 2021, if invited. Must be present to get any award.
...and meet the academic requirements for the type of scholarship they apply for:
Richardson Applicants: Must meet the Bright Futures requirements for an Academic Scholar Award and have a score of at least 29 on the ACT or 1330 on the SAT (combined math and evidence-based reading and writing) and have an unweighted academic GPA of 3.5. Must be a graduating HS senior who will be a freshman at a 4-year college. Call our office if you have questions about your eligibility, as exceptions are sometimes made due to extraordinary circumstances.
Scholarship Foundation Award Applicants: Must have a minimum score of 22 on the ACT or 1110 on the SAT (math and evidence-based reading and writing) and have a minimum unweighted academic GPA of 3.0.
Community College Graduate Applicants: Must be 1) a spring or summer 2021 candidate for an AA/AS degree from IRSC with a minimum GPA of 3.0 or 2) a college student who will have earned at least 48 college credits (post high school) by the end of the Spring 2021 semester with a minimum cumulative college GPA of 3.0 or 3) a college student with fewer than 48 credits but at least 24 credits by end of spring 2021 semester who meets the current academic requirements for HS seniors based on their high school transcripts and scores (3.0 unweighted GPA and 1110SAT/22ACT).
Quick Links
SFIRC Applications FAQ
Bright Futures Requirements
Financial Aid FAQ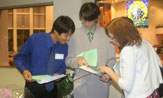 Want More Info? Need help with the FAFSA? Contact our office if you have questions or need help!
Application Calendar: Class of 2021
Aug - Sept: Register with FAFSA (fafsa.gov) system. Get pins for student and parent. Use FAFSAForecaster and EFC calculators to get an early view of your EFC and eligibility for federal financial aid.
Oct 1: FAFSA and CSS Profile systems open. Complete these applications ASAP. They use your 2019 tax returns, so no reason to wait.
October - March: Priority financial aid deadlines for many Florida schools. These have gotten earlier, so check with your schools.
Nov 1: Scholarship Foundation Part One application opens.
Nov 5: Registration deadline for December 5th SAT and Nov 6 Registration deadline for December 12th ACT (check for late registration deadlines)
Dec 1: Bright Futures registration opens
February 2: Scholarship Foundation Part One: Online Application due. Only those who meet this deadline can proceed with Part Two.
February 4 - February 10: Part Two Intake Interview appointments at Scholarship Foundation office.
February 10 6PM: Scholarship Foundation Part Two: Supplemental Materials and intake meeting deadline.
March: Scholarship Foundation Financial interviews will be scheduled by email for eligible applicants
March TBD: Scholarship Foundation financial interviews; Part Three documents must be submitted by this time
May TBD: Interviews for Richardson finalists
Early-May: Invitations to Scholarship Foundation Awards Ceremony emailed and mailed
May 18: Scholarship Foundation Awards Ceremony at Vero Beach High School Performing Arts Center (attendance required for invited recipients)