News and Event Highlights | Scholarship News | Golf Classic | FunClay Shoot | Football Classic | Applicant News | Photo Gallery
THANK YOU, DONORS AND SUPPORTERS
$664,730 Awarded at 57th Annual Awards Ceremony to Class of 2022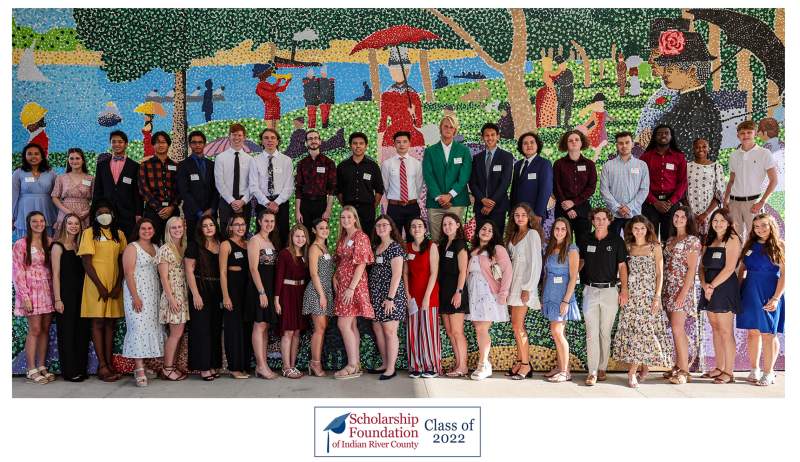 Thanks to the continued generosity and support of the Indian River County community, Scholarship Foundation awarded $664,720 in financial aid awards on May 17, 2022 at its 57th Annual Awards Ceremony held at Indian River Charter High School. Forty local students, including three recipients already in college and seven high school seniors who will receive their AA degrees from Indian River State College, will receive 77 scholarships to study at 22 colleges and universities in nine states and Washington, DC.
The awards, which are based on financial need and potential to succeed in college, range from $1,000 up to $7,500 per year and are renewable for up to three years—providing support to students through the time needed to earn a bachelor's degree. The new recipients join 82 past recipients who are renewing scholarships received in prior years. Scholarship Foundation awards open pathways otherwise unavailable to our students. They allow a student to attend a four-year university in lieu of a community college, to work less so as to be able to pursue an additional major or get involved in a wider range of activities, and to dramatically reduce or eliminate student loan debt they would need to incur.
Richardson Scholar Awards Honor Brightest and Best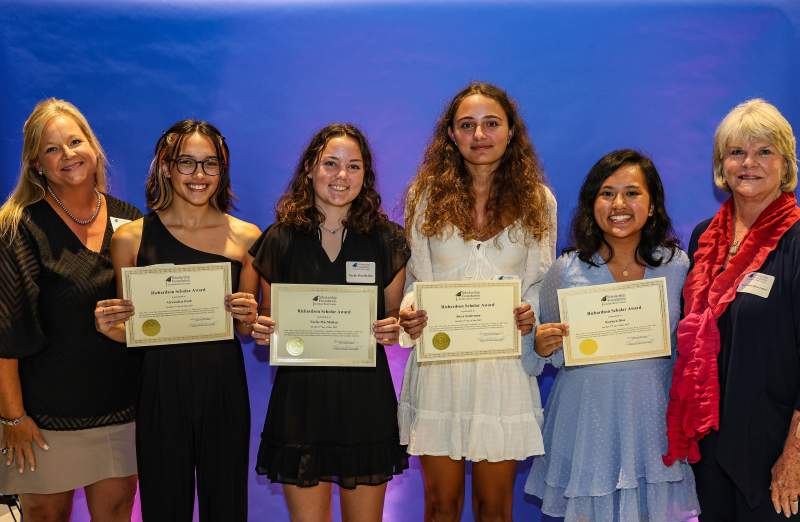 The presentation of the Richardson Scholar Awards is a highlight of each Awards Ceremony. These awards are SFIRC's most prestigious and competitive scholarships, and applicants must demonstrate the highest levels of achievement in academics, service and leadership. Ten talented applicants competed for this year's awards. Nancy Richardson Luther and her daughter Kristin Luther Lockwood presented the awards to 2022 winners: IRCHS's Alexandria Roth, who will study public health at the University of Florida, St. Edward's Ellie MacMullan, who will study bioengineering at the University of Pennsylvania, St. Edward's Alexa Soderman, who will attend the University of North Carolina at Chapel Hill and study biology, and Vero Beach High School's Kayleen Diaz, who will attend the University of Florida where she will study mechanical engineering. Diverse in their interests thes scholars share a passion for making the world a better place.
The Richardson Awards were established more than 35 years ago by Nancy's family. Her father Dan Richardson was a founder of SFIRC in 1965. The Richardson Awards were established more than 30 years ago by Nancy's family. Her father Dan Richardson, along with members of the Vero Beach Rotary Club, founded Dollars for Scholars, the predecessor of SFIRC, in 1965. The family began offering the Richardson awards in 1985 to "seek out and nurture potential decision makers who will have a future impact on our country and the world." Since then, more than 100 graduating Indian River County students have been been honored as Richardson Scholars. For the past five years, Nancy has been joined by her daughter Kristin as a member of the panel that interviews finalist candidates. A graduate of VBHS Kristin looks forward to working with SFIRC to carry on her family's legacy.
Why Scholarships Matter - An Alumna's Perspective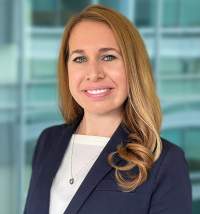 At this year's Awards Ceremony, Grace Thomas, a 2011 Vero Beach High School graduated and Scholarship Foundation recipient, delivered her remarks via video Grace graduated from the College of William & Mary in 2014, joined Teach for America where she taught underprivileged students in the Mississppi Delta, and then went on to earn her her JD degree from Duke University in 2019. She is currently practicing law in Washington, DC.
She reminded this year's class to take pride in the fact that the whole community is supporting them. "My scholarship set me on the right track." When she had early doubts about her ability to succeed, it was her scholarship that helped her fears subside. "I thought, this panel isn't just wishing me well, they believe in me enough that they are willing to invest in me and my future. I felt proud that I had been chosen and comforted they saw something in me worth supporting."
Why Scholarships Matter - A Parent's Perspective
I am a single mom of four boys (ages 24, 21, 18 and 9) who moved from New Jersey to Sebastian, Florida almost 10 years ago. For as long as I can remember, my goal, aside from praying my boys would grow up to be healthy and happy young men, was for them to get through college DEBT-FREE. There were many sleepless nights when I would think how I was going to afford to put them all through college. I had no idea how I would do this. As they grew, all too quickly, I stressed the importance of a good education. They were always well-rounded boys, between school, sports, clubs and band. Every single quarter of every single year, their report cards showed mostly A's, and once in a while, a few B's. What a proud mom I was/am!
Fast forward to the senior year(s) at Sebastian River High School of the 3 oldest (2016, 2018, and 2022). Each of my boys applied for a multitude of local scholarships, including from the Scholarship Foundation. Besides winning awards at the school's scholarship nights, all 3 boys were awarded VERY generous scholarships from the Scholarship Foundation, affording them educational opportunities of significant proportions.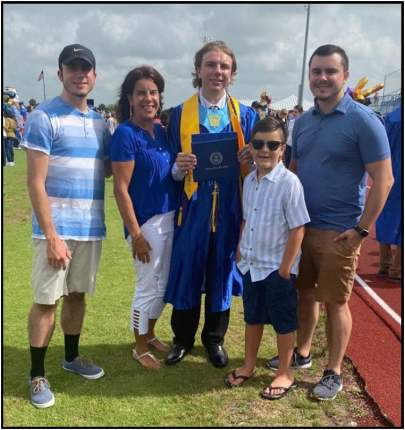 My oldest son, Eric, graduated University of Central Florida in 2020, with a bachelor's degree in civil engineering and a minor in music. Upon graduating, he worked at Kennedy Space Center and other major construction venues in Orlando. He was DEBT-FREE upon graduation!
My second son, Evan, graduated UCF in May, 2022, with a bachelor's degree in elementary education. Evan has accepted a position as a third grade teacher in Seminole County. I cannot WAIT to see the positive impact he has! Evan, too, was DEBT-FREE !
Lucas, my third son, graduated Sebastian River HS in May, 2022 in the TOP 10 in his class! He will attend UCF with a major in business. If all goes according to plan, I am confident that he will also graduate DEBT- FREE!
All these boys worked part time jobs throughout their latter educational years, but their DEBT-FREE status would not have occurred without the beyond-generous scholarships from the Scholarship Foundation.
When my boys were younger, my mom told them: "Always remember to shoot for the moon, for the worst that will happen is you will miss, and fall amongst the stars". What words to live by!! When she would begin to recite this quote, wherever we were, or whatever we were doing they would always finish it! To this day, they still remember that!
So, again, I just want to extend a heartfelt "thank you" to the Scholarship Foundation and its many benefactors. Hands-down, you were extremely instrumental in having all of my boys hit their individual "bullseye". Thank you from the bottom of my heart. I will forever be grateful to all of you!!
Lisa Bush